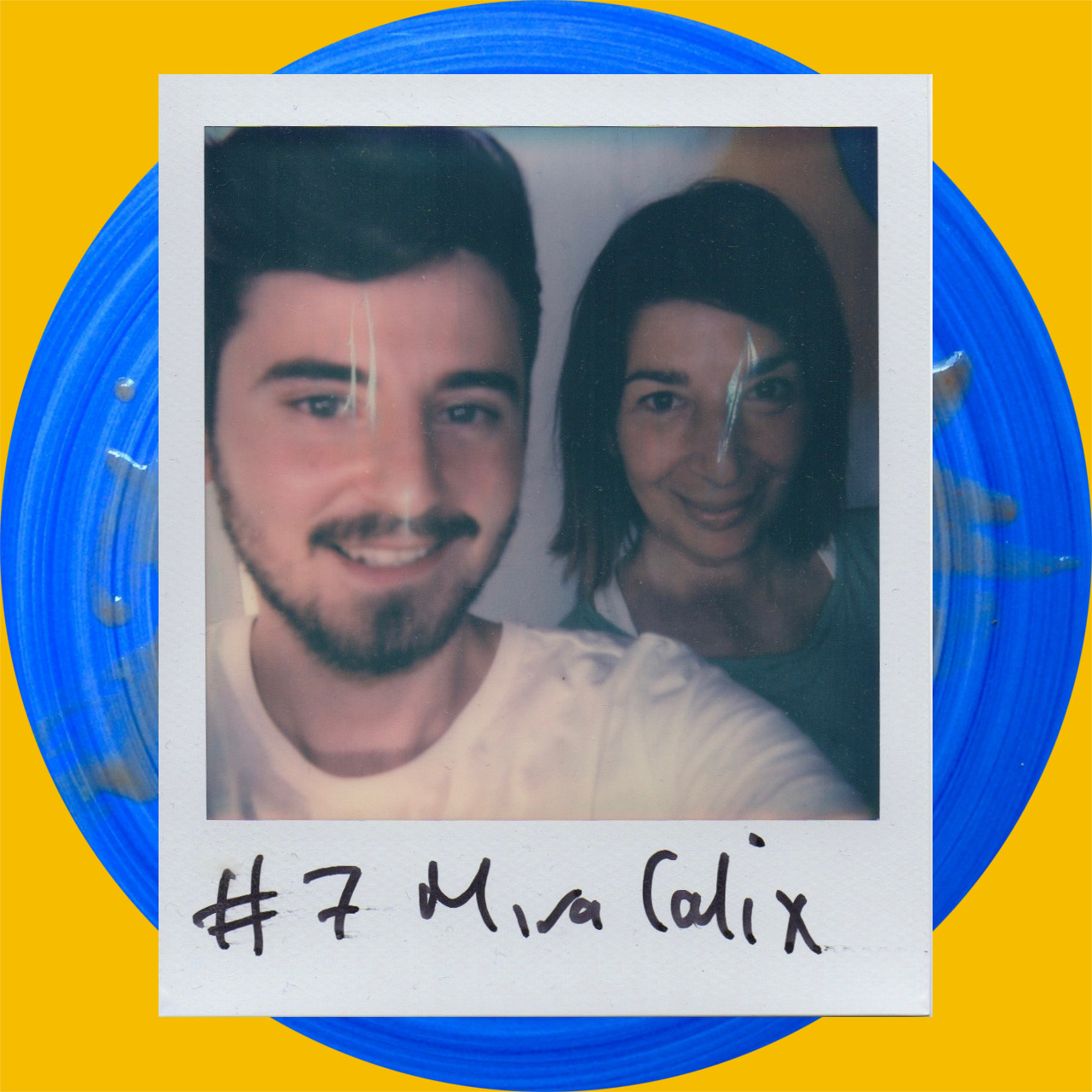 MIRA CALIX is up next on excuse the mess.
Mira is a multidimensional artist that first gained prominence for her experimental electronic music released on Warp Records. However, her projects go beyond the electronic world. She has worked with many prestigious contemporary classical ensembles, choreographers, theatre companies, robots, scientists, festivals and venues all over the world.
As her career has progressed Mira learned she is "an environment builder". Works have become more immersive, exploring a variety of art disciplines and influences in her creations. Along with the music Mira has a strong vision for the visual elements in her pieces and the overall experience for her audience through these "environments" she builds.
The last 10 years have seen a number of these large scale pieces, traditional albums haven't been her focus at all. It's tricky to give you a sense of her more recent projects in a podcast as so much of their impact is in the visual element. I've included a 'watchlist' with links to a number of videos of her pieces. Please do check them out, they're brilliant!
We talk about:
Social media and it's significance in our lives and her work (8mins)
Creating 'environments' (18mins)
Ode to Joy - a recent piece taking data from foetuses in utero (20mins)
Nunu - a piece using insects and the London Sinfonietta (30mins)
Mira's background (34mins)
Plus more!
For the music making part of this episode (47mins) we took a different approach to all previous etm's. Mira isn't an instrumentalist so in order to have sounds to make a track we decided to head to an ice rink in London to record our source material. The music making really gives you a sense of her process.
Thanks to Mira for being an thought provoking guest and thanks to you for checking out excuse the mess. Please do give it a rating on iTunes if it was to your liking. I hope you enjoy this episode!
Thanks, Ben
WATCHLIST
Ode To The Future*
Inside There Falls
Moving Museum 35
Nunu*
Making of Nothing Is Set In Stone*
Brainwaves
My Secret Heart
*Mentioned in episode
Discover more from Mira on her online portal and website. Also Twitter and Instagram.
etm website, Twitter, Instagram and Facebook
excuse the mess is gratefully supported by Arts Council England, Noted Fellowship and PRS Foundation